Coinbase is one of our most popular wallets due to its ease of use. You can download the Coinbase Wallet HERE in the Apple App Store or HERE on Google Play & link your Coinbase account for quick & seamless transactions.
Now that you've set up your Coinbase wallet & you're selected the items you want it's time to complete the purchasing process.
1. Select "Bitcoin" under the External Payment menu
2. Confirm order details are correct (email address, payment method, product, value)
a. Select Coinbase Wallet under the wallet options
b. Tap "Pay in Wallet"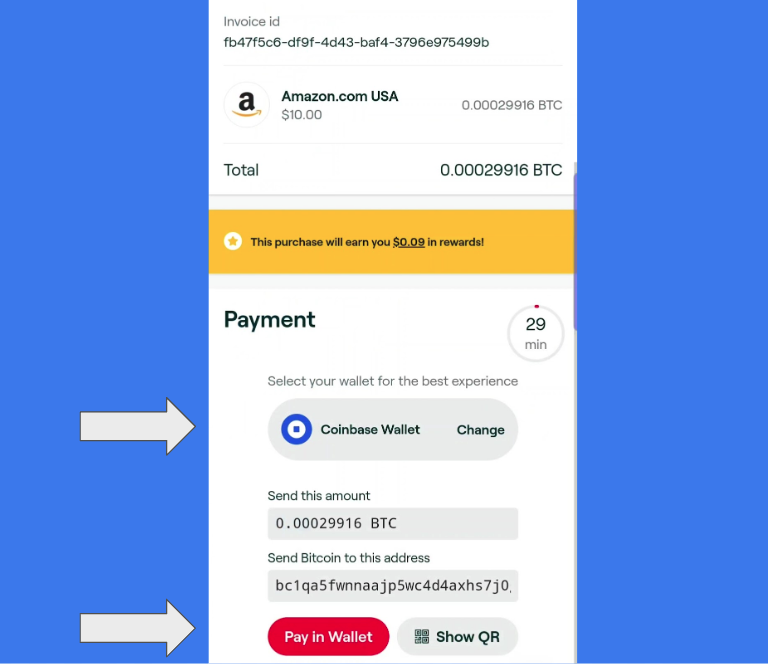 3. Your Coinbase Wallet will automatically open showing you the value of the transaction as well as a partial display of the Bitcoin address.
4. Once the transaction has processed the page will change & show a confirmation with a checkmark, amount and partial Bitcoin address
5 Go back to the Bitrefill app and the invoice page will change to show that the transaction is processing.
6 Once the transaction processes the page will display the card(s) you purchased & you'll receive a confirmation email from BITREFILL
Here's a quick video showing you all the steps in real time